Fixtures are the accents to your home that make it fashionable. Unlike remodeling or new construction, you can swap out fixtures with ease, making them the diamond jewelry of your home. Here are three fixture styles trending in 2014.
Porcelain Fixtures
If you want to commit to some work that's a bit more than just swapping out some knobs, but a bit less than completely remodeling your bathroom, new sinks, toilets, and showers can add some style to any home. The trend is towards hiding plumbing fixtures in the walls and selecting more angular, square fixtures. This isn't to say that they're severe; the edges are rounded both for safety and to soften the lines just enough to make it different without making it look too industrial.
As far as colors go, believe it or not white is still very, very popular, but keep an eye out for fixtures that use primary blue accents. Blues in general are becoming more popular, especially shades that lack any hint of greens to them, and will add a hint of color and pop. Look for lighter blue to give your bathroom a vibrancy beyond just dazzling white.
Remember, even a subtle change can make a big difference in your home décor. By tweaking your fixtures and making careful choices about what to buy and how to match, you can give your home a stylish spin unlike anything your friends have ever seen, and a unique look any Miami homeowner will be proud of.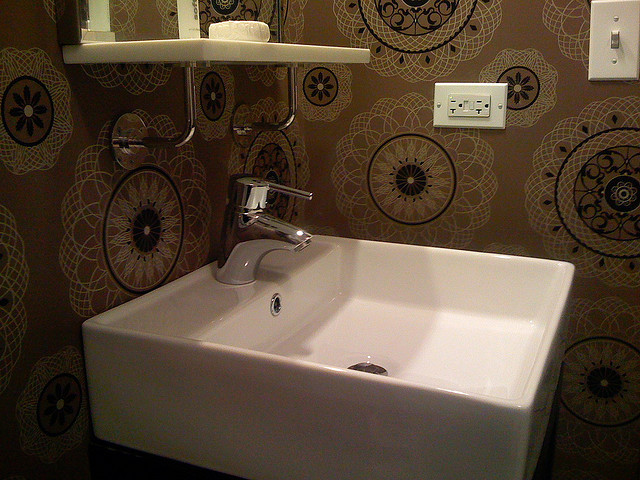 A Scarabeo sink will cost you, but it's worth it.
For a high-end fixture from Scarabeo or Tecla, expect to pay between $500 and $800 for a single faucet fixture, and up to $2,000 for a double faucet.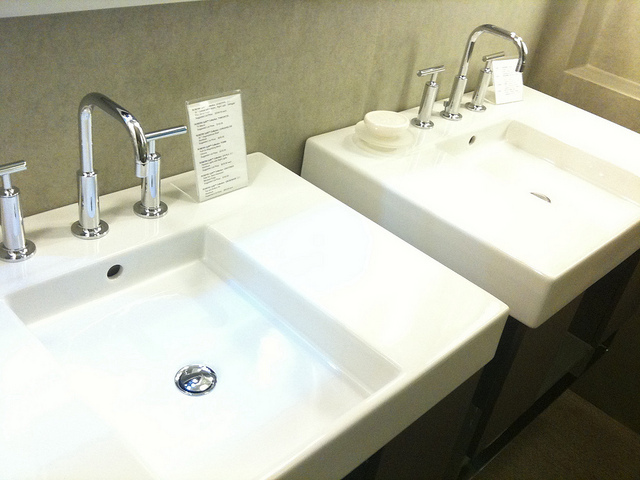 Kohler will be slightly less expensive
If you're looking to save, though, you can get similar styles from Kohler for between $150 and $200.
Lighting
In lighting fixtures, the name of the game is glass. Glass blowing has become more and more common and fixture manufacturers are experimenting with different designs and colors when it comes to glass. Especially trendy right now are "pendant" designs, where the fixture hangs straight down from the ceiling from the cord or the cord is contained in a flexible covering. It's much more attractive that standard hanging fixtures, which simply twine the cord around the chain used to hang it from the ceiling, and it's also more modern.
Generally you should use pendant fixtures in numbers, such as arranging four over a kitchen counter or hanging several in a pattern over your dinner table. Best of all, the limited materials used means that they're offered in more styles and metals than standard fixtures; you can match your faucet and your lighting fixtures more much easily and better demonstrate your sense of décor.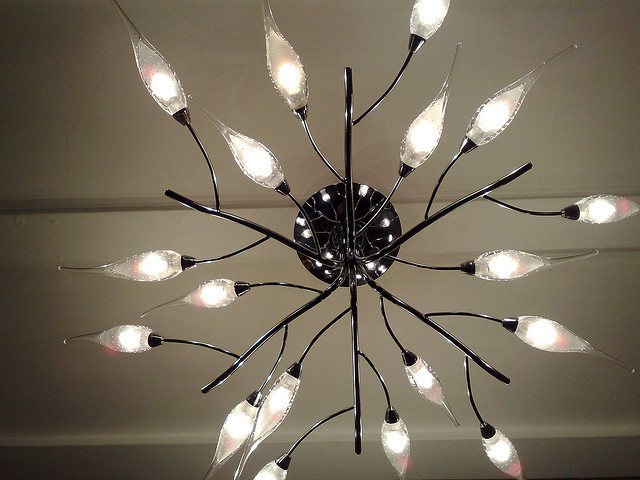 Lighting prices will depend heavily on the fixture.
Proper lighting installation will require an electrician, and it'll also require a good budget; a custom lighting fixture can run you $2,500 or far more depending on the artist you hire and the size of the fixture.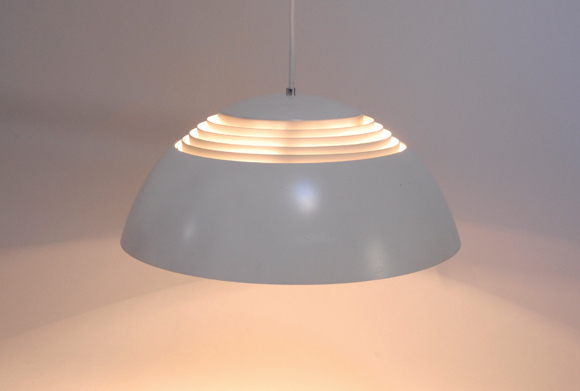 Pendant lighting adds style while staying discreet.
This pendant is a good example of high quality at a low price; you can pay as little as $35 per fixture for a simpler light and still get a stunning effect.
Faucets and Knobs
Chrome is, of course, the classic for fixtures of all sorts; we've all seen plenty of chrome faucets in homes from the beautiful to the pedestrian. But it's annoying to clean, and more to the point, it's not particularly unique. Increasingly popular are more matte fixtures, in colors such as antique brass or brushed nickel. A nice, oil-rubbed metal will give you both the stunning sheen you look for in a fixture, while also giving your bathroom a different touch.
As a bonus, it's easier to clean and less likely to be mistaken for a cheaper fixture. Even chrome and steel fixtures from major designers are mistaken for knock-offs constantly.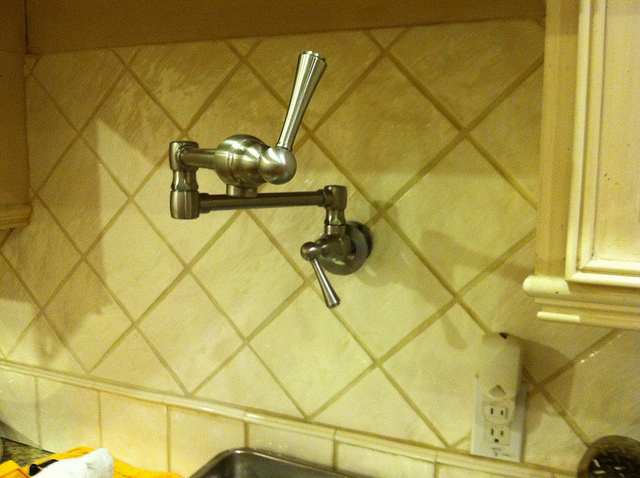 Grohe is high quality, but it'll cost you.
Faucets you can generally install yourself, which is a good thing because fixtures from a high-end company such as Grohe can cost $900 or far more depending on the extras you choose.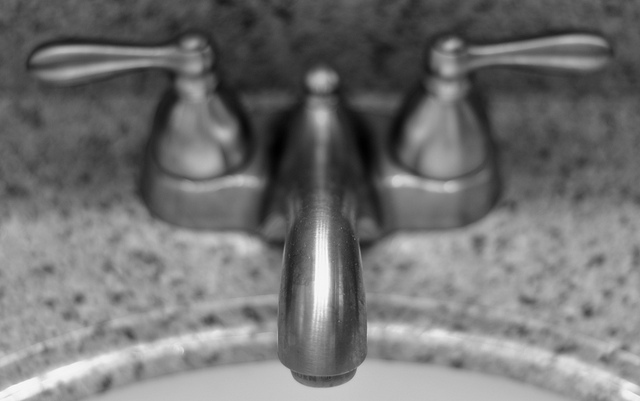 Brushed and oil-rubbed textures give your fixtures subtle style.
Even low-budget fixtures can be attention-getting; this Kohler faucet, complete with handles, runs just $300.