How Automation Can Complement Contemporary Design?
Think interior design and home automation technology are mutually exclusive? Think again. While home automation is a relatively new home addition concept, if planned properly, it can work hand in hand with and even enhance a home's design. Check out these automation options that work well with modern design.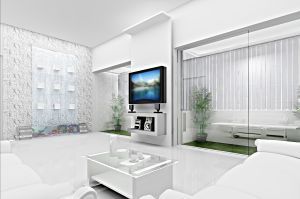 Home automation may seem futuristic but it's very accessible and very cool.
Automated Lighting
Imagine being able to set the lighting ambiance of any room in your home with the simple touch of a button. Many exciting automation devices are making this possible and often at a very reasonable price. Some automation systems are available as smartphone applications while others come with their own high tech controllers. Whether you crave soft lighting for the evening's dinner party or prefer bright lights for easy reading, automated lighting systems simplify the task of setting just the right mood.
Automated lighting blends well with modern design by highlighting certain parts of a room, such as an abstract painting, while dimming the lighting in other areas. Certain lighting systems can even turn on the lights when a person enters the room and turn them off when occupants leave, thus drastically improving a home's energy efficiency. Enhance the appeal of a room's furniture, artwork and other elements all with an automated device or app.
Improved Efficiency
As environmental awareness continues to increase, most modern home designs now incorporate increased efficiency. From furniture made out of reclaimed wood to energy efficient light bulbs, new design trends are capturing the essence of efficiency. Now, home automation systems are complementing that efficiency.
Just a few examples of automated systems that increase efficiency include intuitive and programmable thermostats, automated blinds and more. Imagine having an intuitive system that automatically turns off the AC and draws the blinds each morning and turns the AC back on each evening before you return home, all without you even having to think about it. More advanced systems even adjust a home's HVAC system based on the month's energy consumption.
Intuitive Home Entertainment
Are you hosting a party this evening but are running late at work? No problem. Set the mood to complement your home's modern design by turning on the music, adjusting the television and more, all from a distance.
Many automated home devices allow you to set specific moods based on the evening's plans. For example, you could create a mood for movie nights that will instantly adjust your home entertainment system, draw the blinds, adjust the temperature and dim the lighting, and it's all done by touching one button. These features of home automation are all about simplicity and convenience and perfectly accent similar trends in modern home design.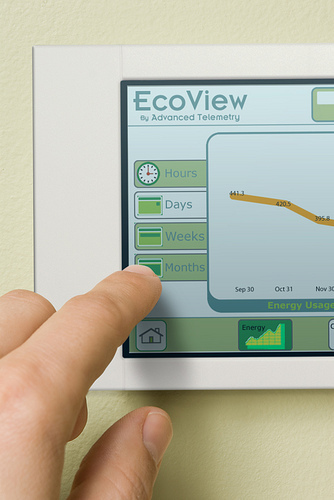 Tired of paying too much for utilities each month? Find the solution in home automation.
Home automation may be a fairly new concept, but it's already making a big splash in the home design world. From automatically setting a room's lighting with the touch of a button to controlling your stereo system from anywhere in the home, there are many ways to complement and enhance your home's design with automation technology.
Photo credit: Advanced Telemetry