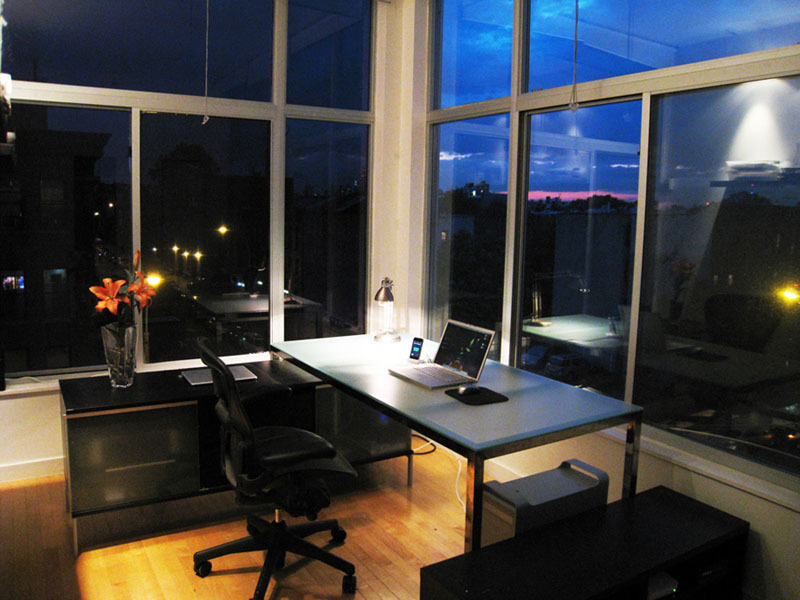 Taste and forethought lets you put speakers anywhere.
If you want the very best in speakers mixed with the highest end of home design, it's going to take some work. But don't despair. You don't have to choose between your Roche Bobois seating and your sleek, stylish speakers. There are all sorts of options to bring your taste for the best in both together without it clashing.
Hide Them In Plain Sight
One of the simplest methods to have your speakers fit in with your décor is to blend their designs. For example, you might place your front facing speakers in a fresco or wall design that's patterned around your speaker's baffles, or you might simply have a contractor create some nooks on either side of your flat screen or your stereo so the speakers recess into the wall and only draw attention when you want them to. You can even build screens or shutters across these alcoves so, when not in use, your speakers are protected.
This gives you an added advantage of being able to tuck wires into areas specifically designed for them, letting you access them when needed and hide them when not. It will depend, however, on whether you can carve out a section of the wall; speak to a contractor about whether this is possible. Also, you'll need to place your speakers carefully to avoid acoustics problems.
Create a Specific Environment
Another way, especially if you have room, to blend things is to create a specific environment where your audio equipment helps to dictate the design. This has its advantages; you can construct a more discreet sound system for the larger house to entertain guests and for day-to-day use, and even tie it to your equipment so you have total control of the playlist during parties. When you truly want to enjoy your music, you have an oasis of sound built specifically for your gear with better acoustics, soundproofing, and defense against power surges and other threats to your equipment. 
You will, however, need to speak with a contractor about how feasible this is in your home, and soundproofing is practically a must.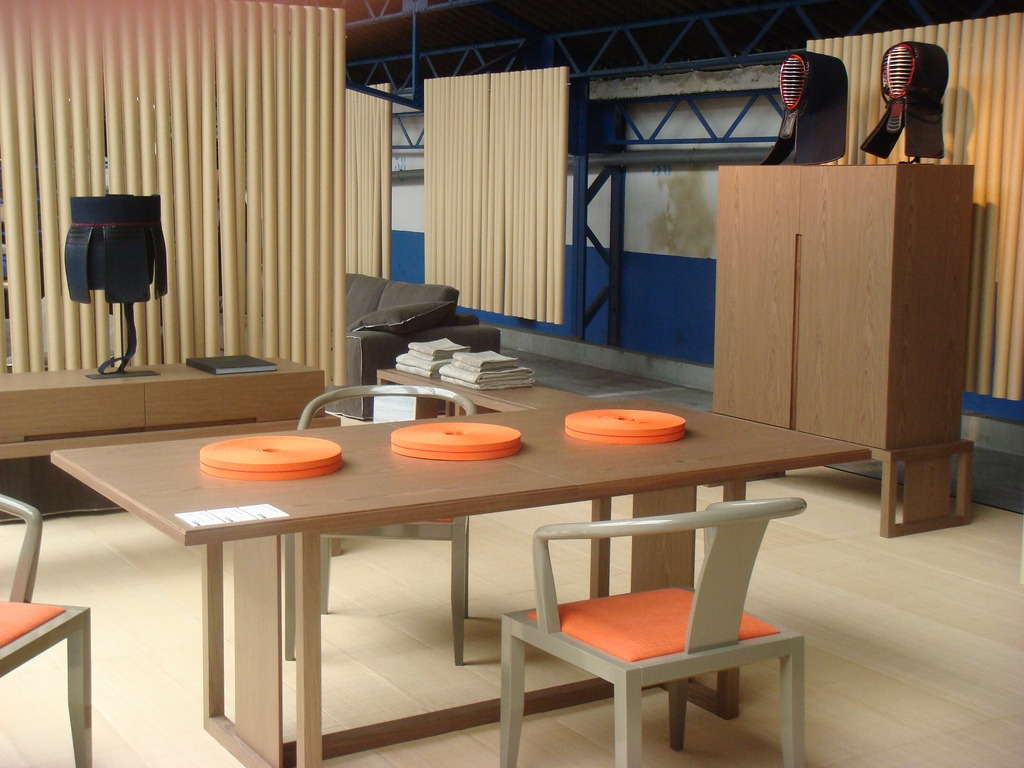 Hiding speakers can be done in walls, furniture, even floors and ceilings.
Automation
Another method is automation. Speakers, monitors, and other audio-visual gear can be hidden behind discreet panels and screens that open at the click of a button. It's especially useful if your taste in gear means most other methods won't work, and we won't pretend it's not a lot of fun. It is, however, relatively expensive and depending on what's possible may limit your choice of components.

Custom Work
The most direct option, of course, is to simply build your speakers to match your décor. Remember, it's not the outside of the enclosure, per se, that matters, but the acoustics on the inside and the tolerances your drivers are engineered to that gives you those rich tones and perfect fidelity you want out of your music. That said, it is recommended that you contact the speaker manufacturer directly about custom enclosures; they may offer options you might not be aware of, and there may be engineering factors at play.
You may even be able, depending on the manufacturer, be able to paint or decorate the enclosures, but check carefully before deciding to do so. This may affect the sound.
No matter how you choose to pair your speakers and your décor, know that you don't have to compromise on either. You can have the very best of both. You just have to think carefully as you integrate them.
Photo credits: Adomadom, mkosut