4 Reasons Britain's Most Expensive Home Was Worth It
Recently, One Cornwall Terrace, located opposite Regent's Park, became Britain's most expensive home after selling for an astounding 80 million, and that was 20 million under the original asking price. The property sold with ease, largely because of the complete home automation system, but was it worth the price tag? Here are four reasons why the answer is a resounding, "Yes".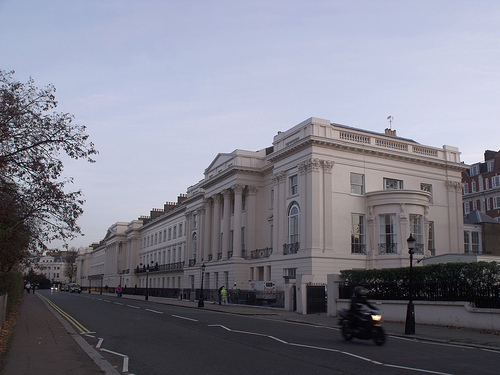 How would you like to call this swanky mansion home?
Impressive Automation
Imagine being able to control your entire home's lighting with a touch of a button. One Cornwall Terrace features iPad-controlled lighting. With 21,000 square feet and seven bedrooms, saying that this lighting automation offers convenience is quite an understatement. Yet, the property's automation doesn't stop with the lighting. 
The property's high-tech security gates are also automated with a number plate recognition system. The system undoubtedly increases the owner's sense of security and simplifies the task of allowing visitors in and out of the massive property. These features of automation and others are becoming increasingly important for property owners because of the convenience they provide and also for the increase they bring in property values. 
Location
The notion that location is everything still rings true and was certainly an influencing factor in the selling price of One Cornwall Terrace. Sitting just opposite of Regent's Park, the property is an impeccable status symbol and will remain a hot topic of conversation throughout the UK even after the selling dust has settled. 
Design
A property's design influences everything from the comfort it brings an owner to which features can be included in a renovation. As far as swanky features and endless space, One Cornwall Terrace has it all. The mansion boasts seven bedrooms, 11 bathrooms, nine reception rooms and an impressive catering kitchen with marble and limestone-lined halls in between each room. The property's sports complex includes a gym and a swimming pool while the exterior features a 40-meter long landscaped garden. 
Each area of the mansion is impeccably designed and the layout offers an attractive and convenient flow from kitchen to sports complex and beyond. This design blended with the mansion's modern automation features make the property a true one-of-a-kind.
History
One of the most interesting features of One Cornwall Terrace is its history. Originally built in the 1820s by architect Decimus Burton and overseen by John Nash, the mansion features notable architectural elements including a neo-classical Stucco elevation with Corinthian pilasters. The property's two-story bay is outfitted by columns that resemble the Greek goddess Artemis. It was the official residence in London of the New Zealand High Commissioner from the 1950s to the 1970s and, recently, underwent an extensive overhaul before being placed on the market.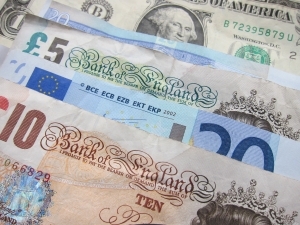 How much would you pay for a mansion like One Cornwall Terrace?
Sure, not everyone can purchase a swanky property like One Cornwall Terrace that is 336 times more expensive than the average UK home. However, regardless of your budget, ensuring the property you do purchase is worth the price is easy by assessing such factors as in-home automation, design and more.
Photo credit: Elliot Brown