Finding good speakers is relatively easy these days. Better driver technology, enclosure design and advances in the study of acoustics mean that even mass-produced speakers have better sound than speakers even a few years ago. That doesn't mean, however, that there isn't still a desire to take it to the very, very top, like these five.
Organic Harmony from Shape Audio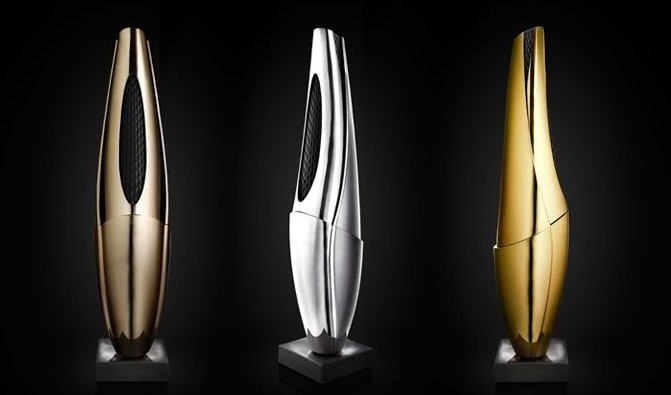 Enjoy simple elegance.
The Organic Harmony from Shape Audio as inspired by organic design for the overall construction, as you might have guessed. In fact, as speakers, they're fairly impressive. They can put out two channels of audio from the one housing, achieved largely through a two-inch tweeter and 5-inch mid firing away from each other, and an 8-inch woofer firing downwards. The baffle has to be specially 3D printed. It's that elaborate.
If you want them, you'd better be prepared to pay. The bronze units were $44,000, the silver ran $440,000, and the 18K solid gold cost over $6 million. There was only one set of the gold speakers ever made.
Kharma Grand Enigma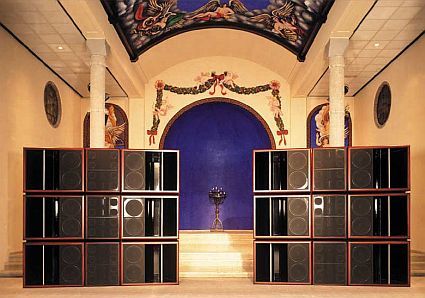 Fit for a palace.
Kharma is well known for their expensive speakers, but those speakers are worth every penny. Or, at least, the individual who commissioned the Grand Enigma from them thought so. Carefully built to the highest standards, only one of these were ever made and they cost $1 million. Good thing they weren't built out of solid gold!
Transmission Audio "Ultimate"



Choose a more modern system.
If $6 million or more is just a little too rich for your blood, we understand. If you're on slightly more of a budget, you can reach out to Transmission Audio, widely considered one of the best speaker manufacturers on the planet. Based out of Sweden, the only way to get their products is to contact them. You can discuss the job, explain what you want, and they'll happily build your speaker system to order.
Of course, this runs an average of $2 million, so you might want to be very precise about your acoustics. It's pretty hard to get a refund.
Wisdom Audio's Infinite Wisdom Grande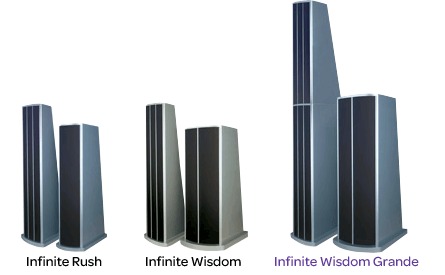 From modern to contemporary.
Unlike a lot of these speakers, the Infinite Wisdom Grande from Wisdom Audio isn't built to show off you've got a lot of disposable income. No, these are workhorse speakers, designed specifically for enormous environments such as palaces, ballrooms, and other locations where events are held and some JBLs on stands just aren't going to cut it. The whole system weighs two tons, and each speaker in the system has a total of twenty-four drivers.
It's also cheap. Well, sort of. The whole set up will run you roughly $700,000, which, if you think about it, is a bit of a deal when you break it down per driver!
Backes And Muller BM 100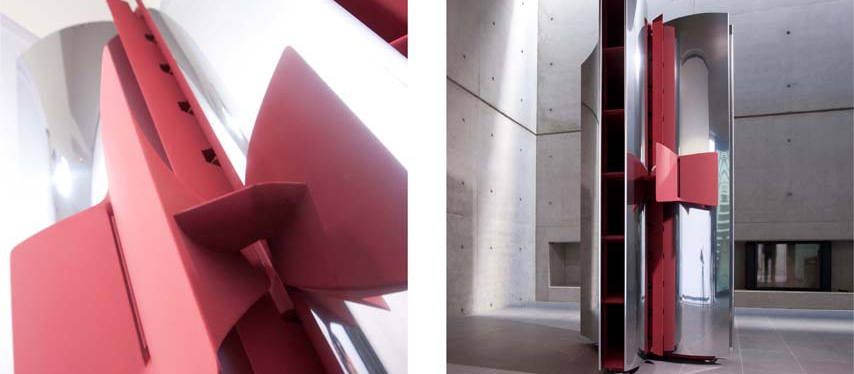 Why not make your speakers a piece of art?
The only speaker on here to have its own website, the look is driven entirely by getting the sound precisely correct, which is why this looks less like a speaker and more like modern art. But, hey, you can at least get a few for your home, at a relatively thrifty $630,000.
The great thing about these speakers is that design filters down. Eventually, these will be replaced by even more refined and technologically advanced speakers, as we move closer and closer to the ultimate goal: Perfect sound reproduction. Until then, maybe start saving.