Automation Startups With an Eye for Design
The home automation industry is still in the early stages, but a few startups are already garnering attention. The best blend technology with sleek design. Take a closer look at these startups and maybe get in on the ground floor before they make it big time.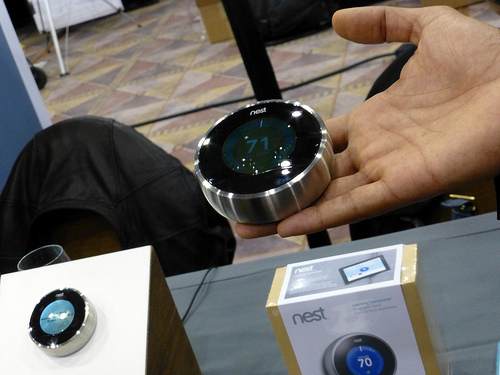 Automated systems such as the learning thermostat from Nest Labs are making big splashes in the home automation market.
Nest Labs – Learning Thermostat
Nest Labs made a big splash in the home automation and energy efficiency market with the release of their learning thermostat. Unlike old school thermostats that must be left at one temperature for the entire day, the learning thermostat learns your schedule, programs itself and can even be controlled from your smartphone. If you train it well, the company's learning thermostat may lower your heating and cooling bills up to 20 percent. It truly is the next generation thermostat and its sleek design is the perfect complement to modern and efficient home designs.
KISI Systems – Automated Apartment Entry
An old school house key and lock don't exactly complement an urban property design. KISI Systems offers the solution with cloud-based apartment or house access. Enter your apartment with the push of a button or grant visitors access even while you're away on vacation. 
The system also provides access to such information as a record of when key holders have entered your residence and for how long. The system utilizes advanced security technology and also integrates with a traditional key locking system. If you happen to lose your smartphone, you can simply change your password and use your physical keys. 
iControl – Openhome Platform
iControl is making a name for itself in the home automation market by making the 'connected home' a reality for average consumers. By working with leading broadband service providers and home security companies, iControl offers next generation home management and automation services at an affordable price. The company's automation solutions include interactive home security, energy management and home care. For example, the home security platform allows for distance monitoring of your modern home from your computer, smartphone and more. 
Leviton – Intuitive Lighting
One of the best complements to modern home design is automated lighting. As a top light automation provider, Leviton offers automated lighting control solutions in wired or radio frequency wireless configurations. The company's lighting solutions are offered for residential and small commercial applications. 
Whether you desire soft lighting to complement a modern dining room setting or need bright lighting in the kitchen or bathroom, the company's automated systems allow you to achieve the perfect lighting with the touch of a button. Use the system's presets to program your preferred lighting and simplify the task of brightening or dimming the lights at any hour. The company also offers a slew of other products aimed at improving energy efficiency and more.
Home automation is new and exciting and several startups are leading the trend. From automating your home's lighting to improving the property's energy efficiency, learn how you can utilize the best of these startups to incorporate automation into your home's design.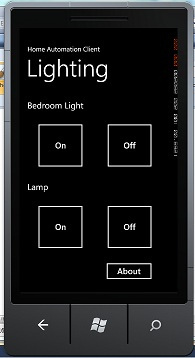 How cool would it be to control your entire home's lighting with the touch of a smartphone button?
Photo Credit: David Berkowitz
Photo Credit: James Coverdale