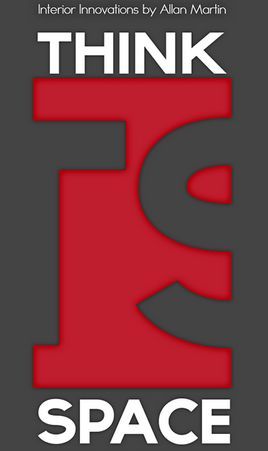 ThinkSpace Blends Home Decor with Home Automation
New Firm Seamlessly Assimilates Latest, High-Tech Touches with Interior Design
Miami, Fla., June 14, 2013 – Sherman Allan Martin of Miami has announced the launch of a new interior design firm that merges contemporary design concepts with the latest in home automation technology. Services are designed to appeal to custom home builders and homeowners who want their home to not only look beautiful and inviting, but to also function flawlessly in terms of temperature control, media use, and lighting.
Until recently, home automation has been thought of as an "add-on" and has been largely divorced from interior design. However, advances in home automation technology now allow it to be fully integrated with interior design elements. Today's homeowner does not want to compromise on style for the sake of energy efficiency and automation, nor vice versa. ThinkSpace allows those who are renovating or building new to seamlessly integrate home automation with whatever interior design style they favor.
Homeowners don't want a jumble of wiring to detract from their home media experience, and they want to take every practical step to make their homes energy efficient, smart, and accommodating to their lifestyles. ThinkSpace addresses these needs comprehensively through custom synthesis of technology and design, with every detail of the home and its functions orchestrated flawlessly.
"Imagine arriving home at the end of the day to a home that is the ideal temperature, lit exactly how you want it, and ready for you to relax and enjoy. That home is no longer science fiction, but reality," said Sherman Allan Martin, founder of ThinkSpace.
Smart home technology includes custom lighting, thermostat control, and integration of high-tech security and digital access technology. Advances in technology, including wireless technology, allow leading-edge hardware to be installed without compromising on aesthetics of spaces. 
"ThinkSpace offers services that make homes more energy efficient without compromising on comfort or style, and that's what today's homeowner wants," said Martin.
ThinkSpace is located in Miami and offers custom integration of smart home technology and interior design.
ThinkSpace
http://www.thinksspace.com
1200 Brickell Ave.
Suite 1950
Miami, FL 33131
Phone 305.396.9070
Fax 305.396.9027
Mobile 305.741.0855